Join us as we try to wrap our heads around the madness that went down this February 19th in the NBA. The atomic bomb went off as around 9% of all league players changed uniforms. And it all started when Goran Dragic lit a match. God bless him.
I remember it vividly. It was a regular day in the NBA. Birds were chirping outside, sun was shining and the most meaningful trade with one hour to go in the NBA trade deadline was Aaron Afflalo getting sent to the Blazers. It was simpler time. Then, around 2:45 everything went to hell in what I still believe to be a conspiracy aimed at getting Adrian Wojnarovski to drink himself to death in a dim lit basement.
It was such a madness that it took us a few days to figure out what exactly happened, where it all went wrong and how we can fix it. If you forgive us, we won't recap every trade, instead we will talk simply of the teams involved and what it means to them in the now and in the near (or in the Sixers case very distant) future.
The Philadelphia 76ers
Got: Enough picks to leverage Luxembourg, JaVale McGee, Isaiah Canaan, draft rights to Chukwudiebere Maduabum, JaVale McGee's contract, best Shaqtin' a Fool Reel in the NBA.
Dealt: K.J. McDaniels, Michael Carter Williams, rights to Cenk Akyol, happiness.
Someone tell me what's going on please help

— Joel-Hans Embiid (@JoelEmbiid) February 19, 2015
We feel you JoJo. If nothing else, you have to admire Hinkie for sticking to his guns on this one, I just hope for his sake there is a payoff at the end of this. He built this team on promise of future greatness that rests on shoulders of hypothetical draft picks. No guarantees. If this doesn't work. If none of these picks pan through, Hinkie might be the first person to get stoned to death in the lovely country of America. He's basically the reverse Billy King the way he hoards draft picks. He's willing to eat JaVale McGee's salary along with JaVale McGee himself just to get some more. Also let us pray that there is absolutely NO way that Hinkie allows JaVale McGee within 50 feet of Joel Embiid. He's probably already fit him with a shock collar to keep him at bay, ( be prepared for a buyout). Hinkie is a drug addict and his drug of choice is the draft. He is Dorian from the Mask. Give him all of your bad contracts as long as you throw in a second rounder. The  moving of Michael Carter-Williams may baffle a casual fan but it's been a long time in the making, despite being a former rookie of the year MCW has never been seen as a long-term part of Philadelphia's plans. To this point he's been a 6'6 PG who can't shoot the ball, or defend his man. Yes, he was a rookie of the year but he did so in an extremely weak draft class headlined by Nerlens Noel with a torn ACL and he did so on a tanking team with a top 5 usage rating in the league. The Sixers attempted to shop him on draft day but were unable to find an offer of their liking as MCW has a pretty low value among NBA execs for the aforementioned reasons. This opportunity to trade him to Milwaukee for a top 5 Draft pick only became available as Jason Kidd had taken a particular interest in Carter Williams and to receive a top 5 pick for such a talent is a huge coup for Hinkie.
http://youtu.be/hERils0WXcE?t=2m5s
Regardless, somewhere along the line New York got a little too bad and Philly got a little too good so Hinkie had to press the shiny red button in his office and re-tank all over and just give away KJ McDaniels ( in reality this probably had much to do with an inability so resign him reasonably come the end of the season). Besides, someone had to teach K.J. about refusing those one-sided team-skewed contracts the League loves so much.
Long live the Hinkie.
Miami Heat
Got: Goran Dragic, Zoran Dragic,
Dealt: Danny Granger, Norris Cole, Shawne Williams, Justin Hamilton, 2 first round picks
Let's get this out of the way quickly. Pat Riley is on some level 58 dark warlock shit. None of the 3 teams Dragic requested from the Suns when he was on his rampage had enough assets to justifiably get him. None. At least not the ones they were willing to give up. Then Riley came in, threw some chicken bones on the table, sprayed it with the magic powder and turned a bunch of small pieces, the ghost of Danny Granger and 2 picks into one of the best point guards in the league in his prime. The one that fits the Miami system like a glove. Yes he bet the house and the future on Dragic, and it almost worked.
If not for the Chris Bosh situation (we're all hoping he recovers from his condition and is good to go next season) Miami was the most intriguing team in the East going into the playoffs. The nightmare that is Dragic, Wade, Deng, Bosh and Whiteside would give any team fits and would have a good chance to upset any other squad. It gave me an unreasonable sexual tension imagining this Heat team vs. the current Cavs in the post season. As of now however, they're still better with Dragic around. Now they just have to sell him on sticking around post this season because the Dragic – Whiteside pick and roll could be the NBA equivalent of the Stanley Kubrick film.
Phoenix Suns
Got: Danny Granger, John Salmons, Brandon Knight, Kendall Marshall, Marcus Thronton, 3 first round picks (2 from MIA and 1 from BOS), mass confusion
Dealt: Goran Dragic, Zoran Dragic, Isaiah Thomas, Tyler Ennis, Miles Plumlee, the sweet Lakers pick.
Goran Dragic dragged the Suns through a gauntlet in the last week turning in his tour de force "if he dies he dies" performance in the face of their front office. Not only did he make it clear that he wanted out, he also proceeded to pour kerosene over the Suns' plan and lighting the fuse.
I liked Phoenix. They were fast, well coached and an absolutely terror on the break. Then they took the IT2 experiment and it failed terribly. Thomas is now quickly becoming a cancerous sore on any locker room he enters and he basically forced Phoenix's hand into tearing down far beyond dealing Dragic. Even after dealing two of their three guards, I like the shape they're in.
Brandon Knight and Eric Bledsoe will go together well, and it will let Bledsoe continue to develop as a primary ball handler. Knight is a good shooter, and will depend some sort of inflated contract this summer, but until then he is just exciting enough to keep the scoring coming. They also get the Bayou Bomber who can turn it on every once in a while and of course John Salmons who turns into an all-star for two weeks after every trade deadline.
I think the Suns are worse now, as they figure out how all of this fits and how Knight and Bledsoe can play together. This is going to be tough to swallow in the middle of a playoff race and potentially missing that 8th seed again, but in the end, they are better.
Alex Len gets to play more with poor Plums gone, Bledsoe gets the space he needs, with IT2 gun the risk of a Gilbert situation is reduced and then there are the 3 picks the Suns will be sitting on over the next three years. This almost makes up for losing the Lakers top-5 protected pick for no reason whatsoever (almost).
Milwaukee Bucks
Got: Michael Carter Williams, Tyler Ennis, Miles Plumlee, spacing problems
Dealt: Brandon Knight, Kendall Marshall
I blame the Phoenix/Milwaukee exchange entirely on Hinkie and his Tyrone Biggums like pursuit of draft picks.
The Deer were well on their way, with Knight having a good season, giving them potential to surprise a lot of teams come playoffs. He was shooting well and one particular play aside, coming through in the clutch where needed.
Then, for some reason they decided to change the winning formula. If I had to guess, I'd say the Milwaukee management was unprepared to pay Knight the money he would command this offseason. Having no illusions about a deep championship run this offseason they decided to regroup, but why do it with MCW?
Where did all the green go? Seriously, this creates a lot of spacing problems on this team going forward and something will need to be done. Defensively, this team will be a nightmare with a lot of length, and it will be a lot more realistic to hide Jabari next year behind MCW and the Greek Freak. Offensively, this is a dead end and no amount of arguing can change it. MCW was a rookie of the year in one of the most barren drafts in recent history and with bad decision making, subpar dribbling and an awful shot. Where are you going Milwaukee? Don't make Mal sad.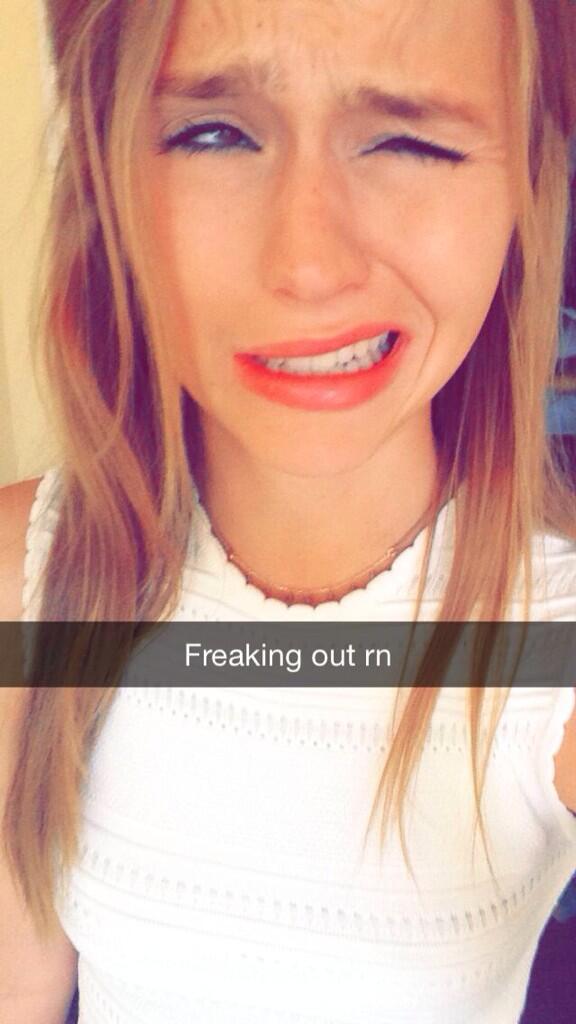 Oklahoma City Thunder
Got: Enes Kanter, a bunch of shooting white guys, D.J. Augustin, actual depth, Billy King's eternal hate
Dealt: Reggie Jackson, Ish Smith, Grant Jerret, Kendrick Perkins
It took Bill Simmons a considerable amount of will power to not mention the James Harden trade at least until half-way through Grantland's most recent article. I applaud that. Still, it would be interesting to see how much money OKC are willing to pay Enes to stick around this summer.
What matters however is that for a change, they are dealing with a squad that is deep enough to challenge the west. They have actual bench players who can stretch the rest Durant and Westbrook will so desperately need in the playoffs. I like the acquisition of Enes better than I would have liked Brook because he will demand less touches, has less injury issues and can stretch the floor just a little better. They are also the heroes for freeing Reggie from Dion island. Float free Bobby Shmurda, float free.
They are now the favourites for that 8th spot in the West and I will be hard pressed to pick whatever playoffs series they end up in. How can they possibly screw this up? Wait, is Scott Brooks still the coach?
Detroit Pistons
Got: Reggie Jackson, Tayshaun Prince, faith
Dealt: Jonas Jerebko, Luigi Datome, D.J. Augustin, Kyle Singler
Stan Van Gundy has totally redeemed himself as both a GM and the coach, getting some nice assets in the process. Following the release of Josh Smith and his brick laying enterprise, the Pistons started to look like an actual basketball team, but that got slightly derailed by the injury of Brandon Jennings (who was also part of some juicy deadline rumours).
Since D.J. Augustin's trade value shot up with extended playing time, it was a little easier to offer him in trades (given his history with Chicago especially).
Everything else they dealt was just some spare parts and NBA footnotes in order to get their man. I want to see how much money they are willing to offer Reggie in the off-season and what that means for Jennings' future in the Motor City, but until then, they are in a position to make a very serious run for one of the bottom 3 playoff spots in the East.
Utah Jazz
Got: Grant Jerret, the right to buy out Kendrick Perkins, draft picks
Dealt: Enes Canter, Steve Novak
Slow clap for the Jazz who have learned their lesson from letting both Milsap and Big Al walk in exchange for pieces of string and some bottled water. This time around they recouped and got a little bit back on Enes. Sure, the haul wasn't what you'd want it, but it was better than nothing. Tha draft picks set them up nicely, and everything frees them from obligations of paying Enes in the summer and getting blamed for letting him walk.
Instead, they will finally free the Stifle Tower in Rudy Gobert and develop for the future. This is a tough time in Mormon Country, but at least the future just got a little brighter with all the young talent they have on board. The extra picks are a good bonus too.
Minnesota Timberwolves
Got: Kevin Garnett, Nostaliga
Dealt: Thaddeus Young
I can't really say all that much about this, but KG!!! If they can manage to get back Latrell this will be my favourite team of all. We all knew Thaddeus Young had no future in Minnesota and dealing him for a local legend was just a sweet nod to the fans, trying to sell more tickets for the rest of the year. If these rumors of the skeleton of Garnett being offered another two year deals come to fruition I'll need a bucket for my tears but lets cross that bridge when we come to it.
KG's veteran leadership and toughness will be appreciated on such a young team and I can't wait for the moment when he purifies Anthony Bennett head first in the waters of lake Minnetonka.
Brooklyn Nets
Got: Thaddeus Young
Dealt: Kevin Garnett, surprisingly zero picks
I feel bad for Billy King, I really do. I feel like he really wanted to offer a pick to someone this trade deadline and he didn't get the opportunity he needed. Now he gets to stick to Brook Lopez, Joe Johnson and Deron Williams as his core and pay him the equivalent to a GDP of a small third-world country. King also managed to have a deal in place with OKC but take to long to give the green light and have Sam Presti  give him a  shrug and the bird.
I don't see the benefit of paying Young any more than I saw the benefit of paying Garnett and this move really doesn't change anything for the Nets in the grand scheme of things. Getting Reggie Jackson may have been a great opportunity to further financially cripple the franchise in the summer. As it stands, someone really needs to keep King out of the negotiating room when it comes to offering Young the contract he so doesn't deserve.
New Orleans Pelicans
Got: Ish Smith, Norris Cole, Justin Hamilton, Shawne Williams
Dealt: John Salmons, rights to Latavious Williams
I was a third wheel on a date once. It was really awkward. The sexual tension was profound. This is how the Pelicans must have felt on the 19th. No one was ready to go all the way with them and they were only around to delay the inevitable foreplay. This really moves the needle no where for NOLA and they were better off hiring a voodoo shaman to somehow keep Anthony Davis from being the fragile human being that he is.
Boston Celtics
Got: Isaiah Thomas, Jonas Jerebko, Luigi Datome, chemistry issues
Dealt: Tayshaun Prince, Marcus Thornton
And IT2 moves on to ruin another team. Boston hasn't really moved the needle on anything, adding yet another point guard to their veritable log jam at the 1 and 2. Having Thomas will free more Smart minutes while trying to keep scoring consistent. Not having Tayshaun Prince basically means not having to pay Tayshaun Prince, which is a good thing.
Portland Trail Blazers
Got: Aaron Afflalo, Alonzo Gee
Dealt: Thomas Robinson, Will Barton, Victor Claver, 2016 1st rounder
I forgot that this deal happened. I honestly did. This deal happened during a much simpler time when Woj did not want to put a bullet through his head while crying tears into a bottle of bourbon.
Seriously, this trade makes Portland much better in the playoff run. They got two good wing defenders and players who will be able to score aptly when called upon of the bench. Bench scoring has been Portland's biggest problem going into the post-season and being able to address it is a huge move, especially in their bid to keep Lamarcus Aldrdige around beyond this season. I like both Afflalo and Gee as players who can score and fill a role. Besides, Afflalo may be useful as a starter if Nic Batum never recovers from his terminal amnesia and remembers how to play basketball.
Denver Nuggets
Got: Thomas Robinson, Will Barton, Victor Claver, rights to Cenk Akyol, 2016 Portland Pick
Dealt: JaVale McGee, Aaron Afflalo, Alonzo Gee, draft rights to Chukwudiebere Maduabum, 2015 OKC pick
Denver had the potential to be the most exciting team at deadline. They had a lot of assets that didn't exactly fit together, they had a disgruntled PG who can be a very effective starter and scorer (#FreeTy) and they had a monster athletic PF who for some reason is not liked within the organization. It was on the cards to have an exciting day.
Instead, Nuggets walk out as much of a mess as they started and two steps away from a blood feud between the Lawsons and the Shaws (only one can rule the North). Instead, they were quiet boring, swapping a 2015 extra 1st rounder for a 2016 (both protected). They are still a team that is stuck in abject sadness and that is disappointed. They must really miss Masai the Warlord.
Houston Rockets
Got: K.J. McDaniels, Pablo Prigioni, K.J. McDaniels' mom
Dealt: Alexey Shved, Isaiah Canaan, 3 2nd round picks
Nothing to see here. This is Houston basically staying pat and going against most of their principles. K.J. is as far from an ideal Rockets player as he is from an efficient basketball player. It's hard for me to see either him or Pablo getting any kind of burn on this playoff bound squad. It feels like deals were made just so that the ownership wouldn't have FOMO when everything was blowing up.
New York Knicks
Got: Alexey Shved, 2nd round picks
Dealt: Pablo Prigioni, whatever hope was still left in this barren wasteland
With Melo shut down, the Knickerbockers have accepted their faith as the sewage disposal dump of the league. They will now go on pretending that this season barely happened and look forward to having some sort of financial flexibility – a smart NBA management phenomenon not heard of in New York since the first Bush was still in office.
Sacramento Kings
Got: Professor Andre Miller PhD,
Dealt: Ramon Sessions
George Karl and Andre Miller are reunited again and this was worth the entire headache of the trade deadline. Long live the professor. Hilariously George Karl's reasoning for this deal was reserved to one statement, " I want to teach this team how to pass".
Washington Wizards
Got: Ramon Sessions
Dealt: Professor Andre Miller PhD
This is just sad. I don't even want to talk about it. Good luck getting KD Washington.
Whew. That feels like an eternity. I'm so glad it's done.